THE CHUDA DIFFERENCE
Healing is the Foundation to Better Skin
Providing the healthiest environment to heal skin is the only way to address the effects of aging and restore skin to its most youthful appearance.
ARE YOUR DAILY HABITS DAMAGING YOUR SKIN?
Lack of sleep, poor diet, excessive sun exposure and smoking—our daily habits are causing skin damage at the cellular and structural level. Every day, we are exposed to a host of environmental aggressors, which over time significantly damage the skin.

Over time, this damage is what leads to the visible signs of aging.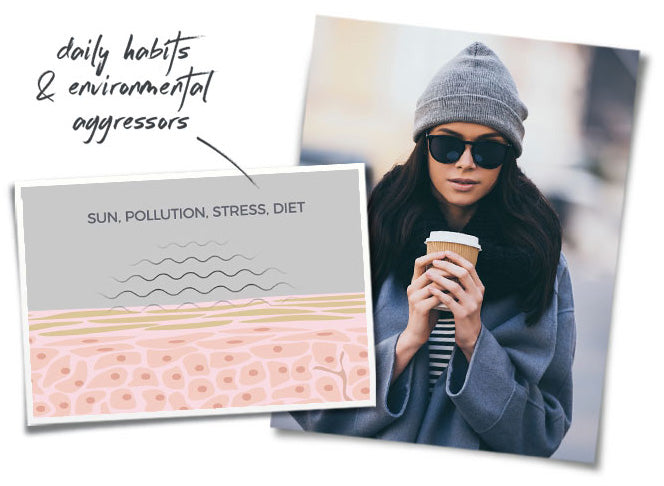 INTRODUCING CHUDA'S HEALING DOME
Upon application, an invisible healing dome blankets the skin's surface, delivering a highly active, concentrated cocktail of the exact nutrients needed to help damaged skin heal faster and look healthier—soft, smooth, supple, plump, radiant.
Chuda also protects and restores skin's natural barrier to protect from environmental aggressors.
THE RESULTS